Organisational Structure
MAIN STAKEHOLDERS
---
CORE TEAM
---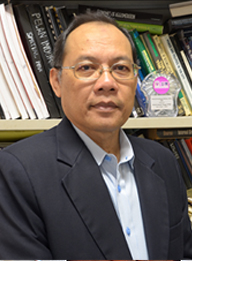 Professor Dato' Dr. Morshidi Sirat
Consultant
Currently, Morshidi is an Honorary Professor at the School of Humanities, Universiti Sains Malaysia, Penang and National Higher Education Research Institute (IPPTN). He is also the Founding Director of the Commonwealth Tertiary Education Facility (CTEF) and the Advisor for the Malaysian Society for Higher Education Policy and Research Development. Between April 2002 and February 2011 Morshidi was the Director of IPPTN and during this period he specialised in higher education policy research.
Subsequently, Morshidi served as Deputy Director-General, Department of Higher Education (Public Sector), Ministry of Higher Education, Malaysia, a short stint as the 5th Vice-Chancellor of Universiti Malaysia Sarawak (UNIMAS), and between 16 April 2013 and 30 May 2014 as Director-General of Higher Education/Registrar General, Private Institutions of Higher Education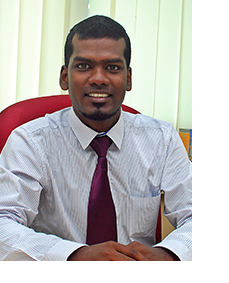 Mr. S. Sri Jeyanthirar
Executive Officer
S. Sri Jeyanthirar first joined the Commonwealth Tertiary Education Facility as Research Officer (RO) in 2015. In 2019, he was promoted as the Executive Officer (EO). His research approach is transdisciplinary and involves methodological designs for both observational and experimental studies, including survey and empirical research designs. He works along with researchers across a diverse field in selecting appropriate techniques to execute their research in a non-biased way. He has a proven solid track record with experimental studies and has been constantly experimenting advanced research methodologies, in particular, various method of analysis.
Formerly, Sri served as a RO in Crime & Policing Research Team specialising in data analysis. He has been part of several research projects such as 'Crime Victimization, Youth and Policing Survey', 'Public Perception on Crime', 'Public Perception of Safety', which were funded by organisations such as Universiti Sains Malaysia, Ministry of Finance, Ministry of Home Affairs, and Performance Management Delivery Unit (PEMANDU), Prime Minister's Office.
ADVISORY PANELS 2019
---
Chair:
Director General of Higher Education
Ministry of Education, Malaysia
Members:
Director of Educational Planning and Research (BPPDP)
Ministry of Education, Malaysia
Undersecretary for International Relations Division (BHA)
Ministry of Education, Malaysia
Undersecretary for Policy Planning and Coordination Division (BPPD)
Ministry of Education, Malaysia
Chairman
Academy of Professors Malaysia
Director
National Higher Education Research Institute (IPPTN)
Chief Executive Officer
Malaysian Qualifications Agency (MQA)
Director
Higher Education Leadership Academy (AKEPT)
Secretary General
Association of Commonwealth Universities (ACU)
Vice President
Commonwealth of Learning (COL)
Vice-Chancellor
University of the West Indies (UWI)
NETWORK PARTNERS
---
| | | | |
| --- | --- | --- | --- |
| | | | |
| | | | |
FOCAL ORGANISATIONS
---
Africa: