Organisational Structure
MAIN STAKEHOLDERS
---
CORE TEAM
---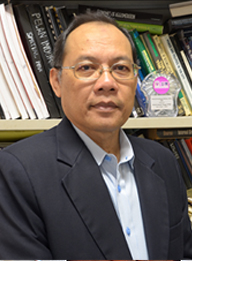 Professor Dato' Dr. Morshidi Sirat
Founding Director
Currently, Morshidi is Professor, School of Humanities, Universiti Sains Malaysia, Penang, a Senior Research Fellow at the National Higher Education Research Institute (IPPTN), the Founding Director, Commonwealth Tertiary Education Facility (CTEF) and Protem Chairperson, Malaysian Society for Higher Education Policy and Research Development. Between April 2002 and February 2011 Morshidi was the Director of IPPTN and during this period he specialised in higher education policy research.
Subsequently, Morshidi served as Deputy Director-General, Department of Higher Education (Public Sector), Ministry of Higher Education, Malaysia, a short stint as the 5th Vice Chancellor of Universiti Malaysia Sarawak (UNIMAS), and between 16 April 2013 and 30 May 2014 as Director-General of Higher Education/Registrar General, Private Institutions of Higher Education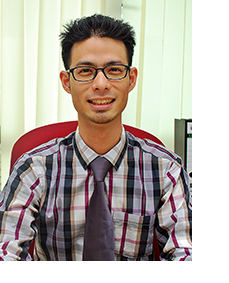 Mr. Abel Benjamin Lim
Executive Officer
Abel Benjamin is currently the Executive Officer at the Commonwealth Tertiary Education Facility. He primarily coordinates managerial matters and moderately assists in research activities. He holds a master's degree in economics from Universiti Sains Malaysia. Engaging social lives by building and transforming generations towards a sustainable tomorrow is his goal.
Abel Benjamin served as a Research Officer in the Review of the National Higher Education Strategic Plan under the purview of the Ministry of Education Malaysia. He was involved in a Non-Profit Organisation as the Project Coordinator, which also includes on-field research – under Arts-Ed, a community-based arts and culture education programme – as well as a Research Assistant in the Gender Responsive Budgeting project jointly organised by Penang's Municipal Councils and Penang Women's Development Corporation. Abel Benjamin had been and is involved in both local and distant NGO/NPO in serving the needs of people in Cambodia, Timor Leste and Malaysia.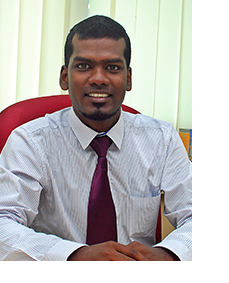 Mr. S.Sri Jeyanthirar
Research Officer
Currently, S. Sri Jeyanthirar is a Research Officer (RO) at the Commonwealth Tertiary Education Facility. His research approach is transdisciplinary and involves methodological designs for both observational and experimental studies, including survey and empirical research designs. He works along with researchers across a diverse field in selecting appropriate techniques to execute their research in a non-biased way. He has a proven solid track record with experimental studies and has been constantly experimenting advanced research methodologies, in particular, various method of analysis.
Formerly, Sri served as a RO in Crime & Policing Research Team specialising in data analysis. He has been part of several research projects such as 'Crime Victimization, Youth and Policing Survey', 'Public Perception on Crime', 'Public Perception of Safety', which were funded by organisations such as Universiti Sains Malaysia, Ministry of Finance, Ministry of Home Affairs, and Performance Management Delivery Unit (PEMANDU), Prime Minister's Office.
ADVISORY PANEL
---
Chairman:
Professor Dr. Mohd Wan Fauzy Bin Wan Ismail
Director
National Higher Education Research Institute (IPPTN)
Panel Members:
*due to the change of management, this will be updated in due course
Deputy Director General of Higher Education (Public Sector)
Ministry of Higher Education, Malaysia
Professor Dr. Baharuddin Bin Aris
Director
Malaysian Education Deans' Council
Professor Dato' Dr. Abdul Rashid Mohamed
Deputy Director of Education and Human Capital Development Cluster
Majlis Profesor Negara (National Council of Professors)
Professor Dato' Dr. Morshidi Bin Sirat
Director
Commonwealth Tertiary Education Facility
NETWORK PARTNERS
---